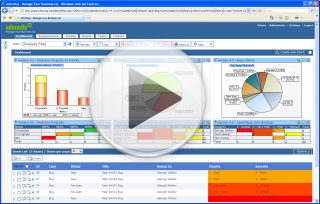 Test Case Management Tool - Integration with Jira
Creating new defect directly from TestUp by just one click
See all defects in Jira from test
Linked between tests and defects
TestUp Management is a powerful and easy to use test case management tool that enables creating and executing test cases and test's steps.
Our test case management is integrates with Jira in many ways: Creating new defect directly from TestUp by just one click, See all defects in Jira from in the test view and Linked between tests and defects
Our Test Case Management Tool enables the management of the quality assurance team and tracking of software testing progress.
Use informUp's Test Case Management Tool to create and manage an unlimited amount of test cases, test sets as well as manage regression and sanity sets.

Using TestUp management tool would assist in evaluating whether the program meets the requirements for which it is being designed. The QA team executing the test cases can manage its work load by assigning specific test sets to a specific QA Tester.
Workflow capabilities enable test cases management for reviewing progress and completion of the software testing phase. Fail/Pass results appear on-screen for every requirement, in a clear cut manner, allowing a quick review per every test made.

In case a requirements management and bug tracking system is already in use, purchase and implement TestUp as a stand alone application or use informUp Hosted Solution (software as a service aka SaaS or software on demand). Still, in order to benefit from its full capabilities, TestUp should be integrated as part of the informUp application lifecycle management solution which includes a complete solution for the development lifecycle process.
Our Test Case Management Tool Key Benefits:
1. Create an unlimited amount of test cases.
2. Link test cases to products and components being tested.
3. Link requirements to tests and issues.
4. Test cases tree (hierarchical folders) provides a familiar method for organizing requirements and test cases.
5. Group any number of test cases into test sets according to the testing procedure design.
6. Assign test cases to specific resources and track progress and current status of local and off shore work force.
7. Easily maintain regression and sanity sets as product testing moves forward.
8. Dashboard customization per user enables a quick review on testing progress, product quality etc'.
9. Export test cases to Excel, Word or email.
10. Define when an alert should be sent and to whom using the email notification system